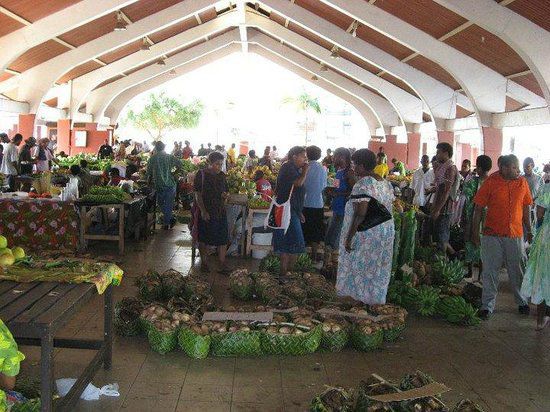 Vanuatu Daily Post – More and more ni-Vanuatu are eating imported food than the local food, information gleaned from a survey that is part of awareness and consultations for a Food Security and Food Safety and Nutrition Policy for Vanuatu shows.
Mrs. Emily Tumukon, consultant for food security, food safety and nutrition policy says they are finding that people are tended to be swayed to look at accepting or preferring to eat what is imported rather than what is grown.
"What is locally grown is healthier, more nutritious, you have access to it, it is readily available but people are changing their lifestyles," she says.
"With this there is an issue.
"I'm sure you know that we have NCD (non-communicable diseases) issues which have become a crisis for us," Tumukon tells 96 BuzzFM's Vanuatu Nightly News host Kizzy Kalsakau.
"How do we address this? So, having a policy in place gives guidance to how we can fully address the issue of NCD and fully address awareness programs."
"From what I gathered from questionnaires that I gave out, awareness from agriculture or awareness from health is probably zero to one in a year.
"Already this is showing that some people are not being aware of issues related to food," she lamented.
Mrs. Tumukon also pointed to the fact that different islands have different issues and challenges as regards food security.
"For example Paama. It is an island on which there haven't been much government consultations that go there.
"But from what I've found out that they are rich with resources in terms of our local food, they have everything from wild yam to kumala, to pawpaws, all the nut trees and they have all that.
"But what are the people actually eating. They are actually eating imported food stuff and what is left in the gardens is what in most times is left to rot.
The food security and food safety and nutrition policy will also aim to tackle imported food and how best Vanuatu can address its food security issues and ensured that people are food secured.
It is hoped to get the policy endorsed through the government system and start using by the end of 2017.
Policy consultant, Emily Tumukon, said the consultation for Efate will be held on Thursday this week at the Moorings Hotel in Port Vila, starting at 9am and lasting until 4pm.
Jonas Cullwick, a former General Manager of VBTC is now a Senior Journalist with the Daily Post. Contact: jonas@dailypost.vu. Cell # 678 5460922